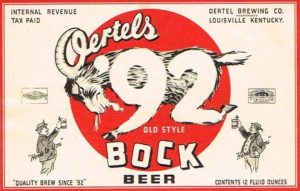 (image) Is Bock the G.O.A.T.?
This question has been nagging me since Jimmy Carter was in office.
All I knew for sure at the time was that Bock beers were dark, and they appeared each year in spring.
It was the 1970s, the decade when America's beer scene reached its very nadir, increasingly awash in ever-lighter oceans of Pilsner pretenders, and with fewer than 100 independent breweries still operational in the entire country.
On the coasts and in a handful of other places nationally, the stage was being set for a revival, although it took a while for this future hope to become evident—and for us to get a bit older to properly appreciate it.
But even as an underaged beer scrounger (until 3 August 1981), I was well aware of the customary springtime Bock release ...Read more