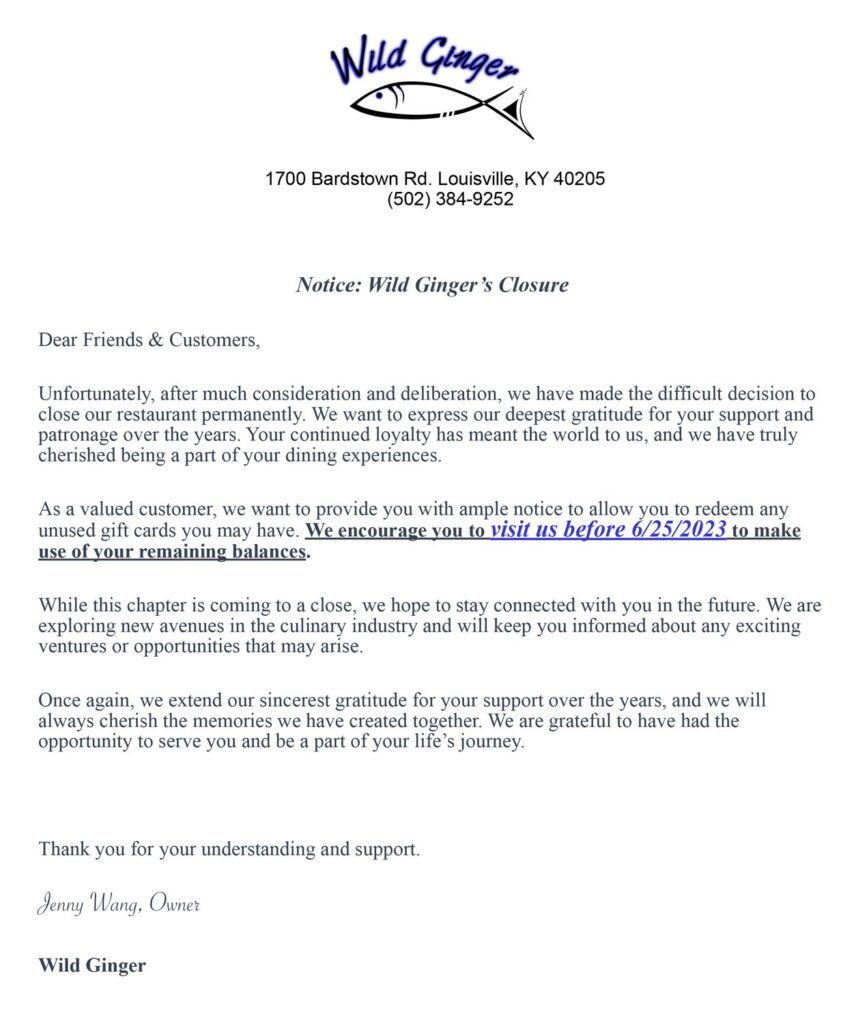 In a letter posted at Wild Ginger's web site, it is revealed that the Asian fusion restaurant in the Highlands will close permanently following service on June 24.
** SATURDAY, JUNE 24TH, WILL BE OUR LAST DAY **
(image)
Interestingly, no mention of Wild Ginger's impending demise is made at the restaurant's Facebook page, but no matter. This letter certainly seems to constitute the final word.
Wild ...Read more